How it works
Informed by your logs, menstrual cycle, and physical stats, Moody Month is an app that helps you connect with the fluctuations of your hormone cycle and changes in your daily well-being. The more you give Moody Month, the more it gives you.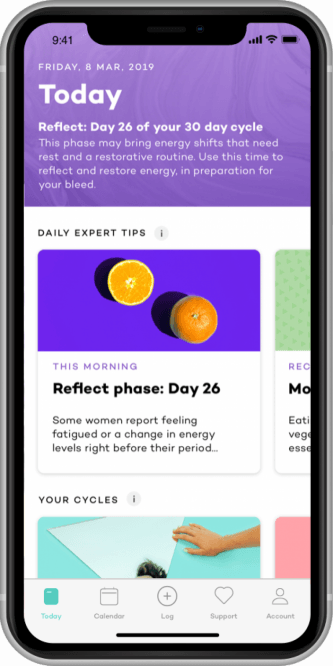 Learn
Learn about the four phases of your cycle and the hormonal, biological and environmental changes that can affect your moods. Your daily feed will provide you with expert information about your unique symptoms, the day's weather forecast and moon phase, each tailored to which phase of your cycle you're in.
Listen
Listen to patterns in your health by logging your moods, body and world. Add custom logs and write or record your personal memos daily. Moody Month will give you a monthly report of your logs, so you can look back, identify patterns in your moods and symptoms, and begin to understand yourself better.
Live Moody
Live Moody, using our daily vitamin, nutrition, fitness and wellness support. You'll receive tips on how to support yourself with supplements and can shop a curated selection of our favourites through the app. Plus, advice and recommendations for food, workouts and wellness techniques to try, to optimise your hormonal health and care for your body better, throughout every stage of your cycle.
Your body, your data, your choice
We don't sell data to third parties. Your data is yours and used to provide you with the information you need to understand yourself better.
See our policy
FAQs
New to Moody Month or have questions?
Here's what other people are asking about.
Find answers